CINEMA AND PHOTO RELATED
1.
Alan Burton, Steve Chibnall
Historical Dictionary of British Cinema
The Historical Dictionary of British Cinema has a lot of ground to cover. This it does with over 300 dictionary entries informing us about significant actors, producers and directors, outstanding films and serials, organizations and studios, different films genres from comedy to horror, and memorable films, among other things. Two appendixes provide lists of award-winners. Meanwhile, the chronology covers over a century of history. These parts provide the details, countless details, while the introduction offers the big story. And the extensive bibliography points toward other sources of information.
2.
Mieke Bleyen
Minor Photography: Connecting Deleuze and Guttari to Photography Theory
The first book to apply the concept of 'the minor' to the theory of photography.
3.
Akira Mizuta Lippit
Ex-Cinema: From a Theory of Experimental Film and Video
What does it mean for film and video to be experimental? In this collection of essays framed by the concept "ex-"—meaning from, outside, and no longer—Akira Mizuta Lippit explores the aesthetic, technical, and theoretical reverberations of avant-garde film and video.
5.
Duncan Reekie
Subversion: The Definitive History of Underground Cinema
Subversion: The Definitive History of Underground Cinema is the indispensable history of underground cinema, an untold story that includes the British independent and French avant-garde cinemas of the 1920s, the counterculture film movements of the 1960s, the microcinema resurgence of the 1990s, and beyond. Dispensing with simplistic "art versus commerce" discourses, Subversion not only discovers the cultural roots of underground filmmaking in bohemian cabarets of nineteenth-century Paris and the fairbooths of medieval London, but situates the underground as a radical and popular subculture separate from mainstream cinema and avant-garde film.
Here :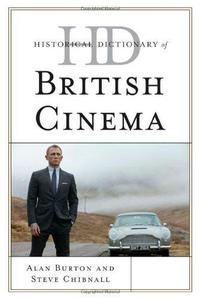 1 / 5
2 / 5
3 / 5
4 / 5
5 / 5