DIY
1.
Kristen Rask
Peanuts Crochet (Crochet Kits)
Charlie Brown, Sally, Peppermint Patty, and the gang are all ready to come together from a few bundles of yarn. With Peanuts Crochet, you can assemble the whole ensemble and reenact their holiday woes and daily dilemmas yarn-style. Complete with a paperback book containing step-by-step instructions and photographic inspiration, this kit includes four colors of yarn, a metal crochet hook, stuffing, thread, and a tapestry needle. You'll have enough materials to complete three Peanuts characters right away, and the directions to make a whole dozen. For any lover of Snoopy, Woodstock, and the unforgettable Peanuts kids, Peanuts Crochet is a fun new way to collect and create this nutty cast.
2.
Jessica Ward
Disney Princess Crochet
Create 12 of Disney's most enchanting characters! A full-color, 76-page instruction book with detailed patterns and colorful photos will guide you from "once upon a time" to "happily ever after" using your yarn and hook. To start you off, the kit includes all the materials needed to create Cinderella and Ariel. Each amigurumi princess is sure to be a treasured part of any crochet collection!
3.
Harriet Hargrave
Quilter's Academy Vol. 5 – Masters Year: A Skill-Building Course in Quiltmaking
With a bachelor's degree under your belt, advance your quilting studies to the next level. This fifth volume of the best-selling Quilter's Academy series will help you embrace the beauty of medallion quilts. Invent your own stunning quilts, sparked by historic and award-winning medallions. Study the in-depth lessons at your own pace, applying advanced techniques and precision drafting and math?the culmination of everything you've learned thus far.
4.
Vanessa Mooncie
Crocheted Sea Creatures: A Collection of Marine Mates to Make (Knitted)
Following the success of her charming knitting book Animal Hats, Vanessa Mooncie has once again stirred her imagination to design an ocean-full of sea creatures for you to create. Crocheted Sea Creatures is a lovable collection of maritime minions to crochet for every member of your family. Learn silly facts about underwater animals as you crochet delightful, stuffed animal friends like the Lackadaisical Lobster. Everyone will be enchanted by the whimsical, colorful designs throughout the book in 175 photographs. Each project's beautifully rendered crochet illustrations and detailed charts are extremely helpful for crocheters of all skill levels.
5.
Katie Mowat
Grannies, Inc. Guide to Knitting: Learn Tips, Techniques and Patterns from the Best
When it comes to knitting, who knows better than our nan? If you get tangled in a ball of wool, she's always the first person you call to help you sort your cross stitch from your cable.
1 / 5
2 / 5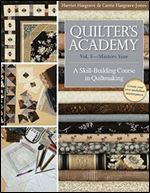 3 / 5
4 / 5
5 / 5