MUSIC
1.
William A. Everett, Paul R. Laird
The A to Z of the Broadway Musical (The A to
Z Guide Series)
The Broadway musical has greatly influenced American (and world) culture. Such shows as Oklahoma! and Annie Get Your Gun are as 'American as apple pie,' while the long runs of imports like Cats, The Phantom of the Opera, and Les MisZrables have broken records. Broadway has produced such cultural icons as Ethel Merman, Yul Brynner, and Julie Andrews, and composers and lyricists such as Irving Berlin, George Gershwin, Cole Porter, Richard Rodgers, Oscar Hammerstein, Leonard Bernstein, Stephen Sondheim, Andrew Lloyd Webber, and many others have had their melodies sung on its stages. Visionaries like George Abbott, Agnes de Mille, Jerome Robbins, Bob Fosse, Tommy Tune, and Susan Stroman have brought productions to life through their innovative direction and choreography. Since the latter part of the 19th century, the Broadway musical has remained one of the most popular genres in entertainment and its history is related in detail in The A to Z of the Broadway Musical. Through a chronology, an introductory essay, a bibliography, and 900 dictionary entries on Broadway shows, playwrights, directors, producers, designers, and actors, this handy desk reference offers quick information on the many aspects of the Broadway musical.
2.
Ethan Mordden
One More Kiss: The Broadway Musical in the 1970s
Ethan Mordden's new entry in his history of the Broadway musical looks at an era that brought us not only the gritty reality of A Chorus Line and the brilliantly bittersweet works of Stephen Sondheim, but also the nostalgic crowd pleasers No, No, Nanette and Annie. It was a time when Broadway both looked to its past, but also to its future and allowed reality to enter. Mordden writes of the last time we ever saw true greatness on the stage of the Broadway musical. MARKET 1: Performance Studies; Theatre History; General readers interested in the Broadway musical
3.
Stephen Citron
Stephen Sondheim and Andrew Lloyd Webber: The New Musical (Great Songwriters Series)
The New York Times called Stephen Sondheim "the greatest and perhaps best known artist in the American musical theater," while two months earlier, the same paper referred to his contemporary, Andrew Lloyd-Webber as "the most commercially successful composer in history." Whatever their individual achievements might be, it is agreed by most critics that these two colossi have dominated world musical theater for the last quarter century and hold the key to the direction the musical stage will take in the future.
Here in the third volume of Stephen Citron's distinguished series The Great Songwriters–in depth studies that illuminated the musical contributions, careers, and lives of Noel Coward and Cole Porter (Noel & Cole: The Sophisticates), and Oscar Hammerstein 2nd and Alan Jay Lerner, (TheWordsmiths)–this eminent musicologist has taken on our two leading contemporary contributors to the lyric stage. His aim has not been to compare or judge one's merits over the other, but to make the reader discover through their works and those of their contemporaries, the changes and path of that glorious artform we call Musical Theater.
In his quest, Citron offers unique insight into each artist's working methods, analyzing their scores–including their early works and works-in-progress. As in Citron's previously critically acclaimed books in this series, great significance is given to the impact their youthful training and private lives have had upon their amazing creative output. Beginning with Sondheim's lyrics-only works, West Side Story, Gypsy, Do I Hear A Waltz? through his scores for Saturday Night, Company, Anyone Can Whistle, Follies, Pacific Overtures, A Little Night Music, Sweeney Todd, Merrily We RollAlong, Sunday In the Park, Into the Woods, Assassins, and Passion, all these milestones of musical theater have been explored. Lloyd-Webber's musical contribution from his early works, The Likes of Us and Joseph to Jesus Christ Superstar, Evita, Cats, Starlight Express, Aspects of Love, By Jeeves, The Phantom of the Opera, Song & Dance, Mass, Sunset Boulevard to Whistle Down the Wind are also thoroughly analyzed.
The works of these two splendid artists are clarified for the casual or professional reader in context with their contemporaries. Complete with a quadruple chronology (Sondheim, Lloyd-Webber, US Theater, British Theater), copious quotations from their works, and many never before published illustrations, the future of the artform that is the crowning achievement of the 20th century is made eminently clear in this book. Sondheim & Lloyd-Webber is a must-read for anyone interested in the contemporary theater.
4.
Mark Eden Horowitz, Mark Eden Horwitz
Sondheim on Music: Minor Details and Major Decisions
Sondheim on Music compiles a series of interviews the author conducted with Stephen Sondheim as they pored over Sondheim's manuscripts and sketches and discussed the creative process. Focusing primarily on six shows, Passion, Assassins, Into the Woods, Sunday in the Park with George, Sweeney Todd, and Pacific Overtures, Sondheim talks about his approaches to musicalizing characters and dramatic moments; how motifs and thematic material are created and used; how musical components like harmony, melody, and rhythm reflect character; the structuring of a score; the use of pastiche; and the practical aspects of collaboration. In addition, the book includes Sondheim's list of "Songs I wish I'd Written," his reasons behind some of those choices, and the messages he received from composers and lyricists whose songs were included on the list. An exhaustive Songlisting and a Discography follow, cataloging commercial recordings of Sondheim songs, vocal ranges, and publishing information for his songs and scores.
5.
Tim Carter
Oklahoma!: The Making of an American Musical
Oklahoma! premiered on Broadway in 1943 under the auspices of the Theatre Guild, and today it is performed more frequently than any other Rodgers and Hammerstein musical. In this book Tim Carter offers the first fully documented history of the making of this celebrated American musical.
Drawing on research from rare theater archives, manuscripts, journalism, and other sources, Carter records every step in the development of Oklahoma! The book is filled with rich and fascinating details about how Rodgers and Hammerstein first came together, the casting process, how Agnes de Mille became the show's choreographer, and the drafts and revisions that ultimately gave the musical its final shape. Carter also shows the lofty aspirations of both the creators and producers and the mythmaking that surrounded Oklahoma! from its very inception, and demonstrates just what made it part of its times.
1 / 5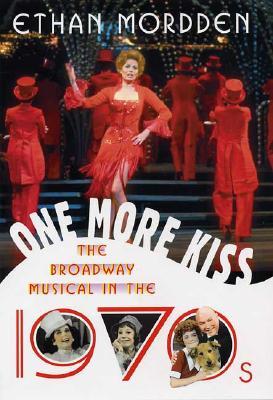 2 / 5
3 / 5
4 / 5
5 / 5