Astronomy and Cosmology
Linda T. Elkins-Tanton, Benjamin P. Weiss, "Planetesimals: Early Differentiation and Consequences for Planets"
Marc F. M. Trypsteen, Richard Walker, "Spectroscopy for Amateur Astronomers: Recording, Processing, Analysis and Interpretation"
Lewis Swift: Celebrated Comet Hunter and the People's Astronomer (Historical & Cultural Astronomy) by Gary W. Kronk
Emerging Space Markets By Stella Tkatchova
Destination Mars: The Story of Our Quest to Conquer the Red Planet by Andrew May
Linda T. Elkins-Tanton, Benjamin P. Weiss, "Planetesimals: Early Differentiation and Consequences for Planets"
English | ISBN: 1107118484 | 2017 | 419 pages | PDF | 44 MB
Processes governing the evolution of planetesimals are critical to understanding how rocky planets are formed, how water is delivered to them, the origin of planetary atmospheres, how cores and magnetic dynamos develop, and ultimately, which planets have the potential to be habitable. Theoretical advances and new data from asteroid and meteorite observations, coupled with spacecraft missions such as Rosetta and Dawn, have led to major advances in this field over the last decade. This transdisciplinary volume presents an authoritative overview of the latest in our understanding of the processes of planet formation. Combining meteorite, asteroid and icy body observations with theory and modelling of accretion and orbital dynamics, this text also provides insights into the exoplanetary system and the search for habitable worlds. This is an essential reference for those interested in planetary formation, solar system dynamics, exoplanets and planetary habitability.
Marc F. M. Trypsteen, Richard Walker, "Spectroscopy for Amateur Astronomers: Recording, Processing, Analysis and Interpretation"
English | ISBN: 1107166187 | 2017 | 165 pages | PDF | 19 MB
This accessible guide presents the astrophysical concepts behind astronomical spectroscopy, covering both the theory and the practical elements of recording, processing, analysing and interpreting your spectra. It covers astronomical objects, such as stars, planets, nebulae, novae, supernovae, and events such as eclipses and comet passages. Suitable for anyone with only a little background knowledge and access to amateur-level equipment, the guide's many illustrations, sketches and figures will help you understand and practise this scientifically important and growing field of amateur astronomy, up to the level of Pro-Am collaborations. Accessible to non-academics, it benefits many groups from novices and learners in astronomy clubs, to advanced students and teachers of astrophysics. This volume is the perfect companion to the Spectral Atlas for Amateur Astronomers, which provides detailed commented spectral profiles of more than 100 astronomical objects.
Lewis Swift: Celebrated Comet Hunter and the People's Astronomer (Historical & Cultural Astronomy) by Gary W. Kronk
English | 12 Oct. 2017 | ISBN: 3319637207 | 444 Pages | EPUB | 1.86 MB
This biography covers the life of Lewis Swift (1820-1913), who discovered 13 comets and nearly 1,200 other deep sky objects. All 13 comets found by Swift now bear his name, including three periodic comets with periods of 6 years (11P/Tempel-Swift-LINEAR), 9 years (64P/Swift-Gehrels), and 133 years (109P/Swift-Tuttle).
Swift's enthusiasm and success as an amateur astronomer helped make him famous in the United States. With the help of others, Swift was able to buy a 16-inch refractor, the third largest telescope in the United States at the time. Hulbert Harrington Warner built "Warner Observatory" to house this telescope. As a prolific writer and lecturer, Swift's stories appeared in newspapers and magazines, while his lectures showed that he was able to explain anything in a way that everyone could understand.
When Warner went broke during the "Panic of 1893," Swift was forced to leave his home. Almost two dozen invitations arrived from around the United States asking him to bring his telescope to their city, and he eventually accepted the invitation of Californian Thaddeus Sobieski Constantin Lowe.
This book highlights Swift's valuable contributions to astronomy before failing eyesight forced him to give up this profession. In addition to detailing Swift's life, biographical material is also provided for a number of individuals who were influenced by Swift. This includes his son, Edward, who was discovering deep sky objects as a teenager.
Emerging Space Markets By Stella Tkatchova
English | PDF | 2017 (2018 Edition) | 153 Pages | ISBN : 3662556677 | 6.48 MB
This book analyzes the commercial space activities and commercialization processes of the last fifteen years and maps the future challenges that NewSpace companies will face developing commercial space markets.
What is new and what has happened in these markets up till now? Is there a business case for private companies for commercial space? What are the targeted commercial space markets? Who are the future customers for commercial space transportation markets? How can NewSpace companies attract investors? Can we learn lessons from traditional space industries or other companies in other areas? In what way have the last fifteen years made a difference in the evolution of space markets? Is there a future for in-situ resource mining, space debris services, in-orbit satellite servicing and sub-orbital transportation? What are the lessons learned from ISS commercialization?
In addition the reader will find a synopsis of several space transportation programs, commercial space markets, future Moon and Mars missions, in-situ resource exploitation concepts, space debris mitigation projects and sub-orbital commercial markets. Major lessons learned are identified, related to the attraction of first time customers and long term R&D funding, managing technological and market risks and developing new markets and applications.
Destination Mars: The Story of Our Quest to Conquer the Red Planet by Andrew May
English | July 6th, 2017 | ASIN: B072F7R98Q, ISBN: 1785782258 | 125 pages | EPUB | 2.75 MB
Mars is back. Suddenly everyone – from Elon Musk to Ridley Scott to Donald Trump – is talking about going to the Red Planet.
When the Apollo astronauts walked on the Moon in 1969, many people imagined Mars would be next. However NASA's Viking 1, which landed in 1976, was just a robot. The much-anticipated crewed mission failed to materialise, defeated by a combination of technological and political challenges.
Four decades after Viking and almost half a century after Apollo technology has improved beyond recognition – as has politics. As private ventures like SpaceX seize centre stage from NASA, Mars has undergone a seismic shift – it's become the prime destination for future human expansion and colonisation.
But what's it really like on Mars, and why should anyone want to go there? How do you get there and what are the risks? Astrophysicist and science writer Andrew May answers these questions and more, as he traces the history of our fascination with the Red Planet.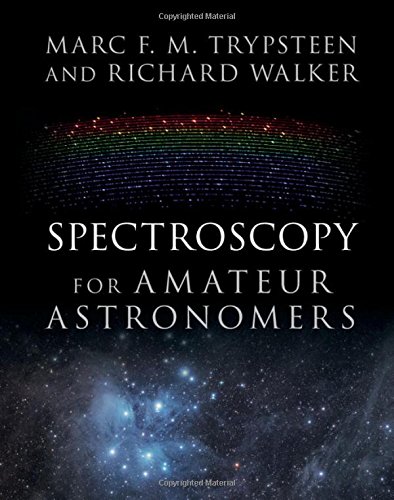 1 / 5
2 / 5
3 / 5
4 / 5
5 / 5