Biographies
Maria Alyokhina, "Riot Days"
Ruth A. Tucker, "Katie Luther, First Lady of the Reformation: The Unconventional Life of Katharina von Bora"
James Delbourgo, "Collecting the World: The Life and Curiosity of Hans Sloane"
Minik: The New York Eskimo: An Arctic Explorer, a Museum, and the Betrayal of the Inuit People by Kenn Harper
David Kaczynski, James Knoll IV M.D., "Every Last Tie: The Story of the Unabomber and His Family"
Maria Alyokhina, "Riot Days"
ISBN: 1250164923 | 2017 | EPUB | 119 pages | 4.79 MB
A Pussy Rioter's riveting, hallucinatory account of her years in Russia's criminal system and of finding power in the most powerless of situations
In February 2012, after smuggling an electric guitar into Moscow's iconic central cathedral, Maria Alyokhina and other members of the radical collective Pussy Riot performed a provocative "Punk Prayer," taking on the Orthodox church and its support for Vladimir Putin's authoritarian regime.
For this, they were charged with "organized hooliganism" and were tried while confined in a cage and guarded by Rottweilers. That trial and Alyokhina's subsequent imprisonment became an international cause. For Alyokhina, her two-year sentence launched a bitter struggle against the Russian prison system and an iron-willed refusal to be deprived of her humanity. Teeming with protests and police, witnesses and cellmates, informers and interrogators, Riot Days gives voice to Alyokhina's insistence on the right to say no, whether to a prison guard or to the president. Ultimately, this insistence delivers unprecedented victories for prisoners' rights.
Evocative, wry, laser-sharp, and laconically funny, Alyokhina's account is studded with song lyrics, legal transcripts, and excerpts from her jail diary—dispatches from a young woman who has faced tyranny and returned with the proof that against all odds even one person can force its retreat.
Ruth A. Tucker, "Katie Luther, First Lady of the Reformation: The Unconventional Life of Katharina von Bora"
ISBN: 0310532159 | 2017 | EPUB | 210 pages | 814.42 KB
Katharina von Bora, wife of Martin Luther, was by any measure the First Lady of the Reformation. A strong woman with a mind of her own, she would remain unknown to us were it not for her larger than life husband. Unlike other noted Reformation women, her primary vocation was not related to ministry. She was a farmer and a brewer with a boarding house the size of a Holiday Inn – and all that with a large family and nursing responsibilities. In many ways, Katie was a modern woman – a Lean In woman or a modern-day version of a Proverbs 31 woman. Katharina's voice echoes among modern women, wives and mothers who have carved out a career of their own.
Decisive and assertive, she transformed Martin Luther into at least a practicing egalitarian. Katharina was a full partner who was a no-nonsense, confident and determined woman, a starke Frau who did not cower when confronted by a powerful man.
Ruth Tucker invites readers to visit Katie Luther in her sixteenth-century village life – with its celebrations and heartaches, housing, diet, fashion, childbirth, child-rearing and gender restrictions – and to welcome her today into our own living rooms and workplaces.
James Delbourgo, "Collecting the World: The Life and Curiosity of Hans Sloane"
ISBN: 1846146577 | 2017 | EPUB | 245 pages | 101.33 MB
Hans Sloane was a young doctor from Northern Ireland who made his way in London and eventually become physician to the king and much of London society. In his youth he made a defining visit to Jamaica, where he began collecting 'curiosities' of all kinds. He eventually became the centre of a worldwide network which allowed him to assemble the collections which became the core of the British Museum, the Natural History Museum, and the British Library. This is the first major biography of Sloane in 60 years. It explores not just the impact of an extraordinary man, but allows us a window onto the moment when the meaning of collections and collecting changed.
Minik: The New York Eskimo: An Arctic Explorer, a Museum, and the Betrayal of the Inuit People by Kenn Harper
English | September 26th, 2017 | ASIN: B01N4JS337, ISBN: 1586422413 | 298 Pages | EPUB | 56.10 MB
A true story from the great age of Arctic exploration of an Inuit boy's struggle for dignity against Robert Peary and the American Museum of Natural History in turn-of-the-century New York City.
Sailing aboard a ship called Hope in 1897, celebrated Arctic explorer Robert Peary entered New York Harbor with peculiar "cargo": Six Polar Inuit intended to serve as live "specimens" at the American Museum of Natural History. Four died within a year. One managed to gain passage back to Greenland. Only the sixth, a boy of six or seven with a precociously solemn smile, remained. His name was Minik.
Although Harper's unflinching narrative provides a much needed corrective to history's understanding of Peary, who was known among the Polar Inuit as "the great tormenter", it is primarily a story about a boy, Minik Wallace, known to the American public as "The New York Eskimo." Orphaned when his father died of pneumonia, Minik never surrendered the hope of going "home," never stopped fighting for the dignity of his father's memory, and never gave up his belief that people would come to his aid if only he could get them to understand.
David Kaczynski, James Knoll IV M.D., "Every Last Tie: The Story of the Unabomber and His Family"
ISBN: 0822359804 | 2016 | PDF | 176 pages | 3 MB
In August 1995 David Kaczynski's wife Linda asked him a difficult question: "Do you think your brother Ted is the Unabomber?" He couldn't be, David thought. But as the couple pored over the Unabomber's seventy-eight-page manifesto, David couldn't rule out the possibility. It slowly became clear to them that Ted was likely responsible for mailing the seventeen bombs that killed three people and injured many more. Wanting to prevent further violence, David made the agonizing decision to turn his brother in to the FBI.
Every Last Tie is David's highly personal and powerful memoir of his family, as well as a meditation on the possibilities for reconciliation and maintaining family bonds. Seen through David's eyes, Ted was a brilliant, yet troubled, young mathematician and a loving older brother. Their parents were supportive and emphasized to their sons the importance of education and empathy. But as Ted grew older he became more and more withdrawn, his behavior became increasingly erratic, and he often sent angry letters to his family from his isolated cabin in rural Montana.
During Ted's trial David worked hard to save Ted from the death penalty, and since then he has been a leading activist in the anti–death penalty movement. The book concludes with an afterword by psychiatry professor and forensic psychiatrist James L. Knoll IV, who discusses the current challenges facing the mental health system in the United States as well as the link between mental illness and violence.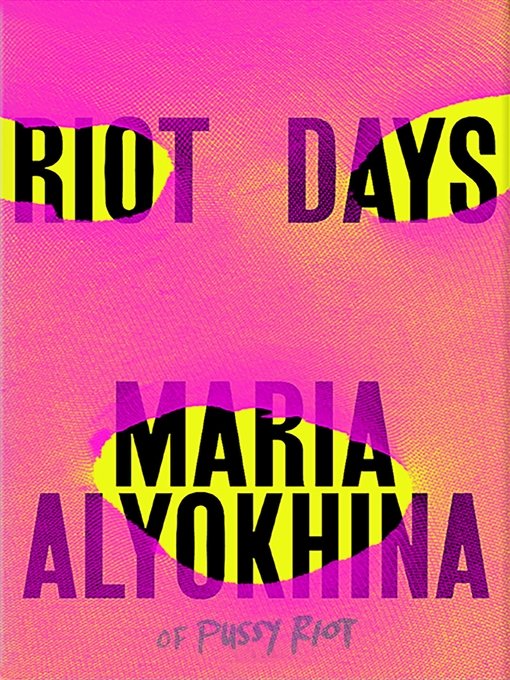 1 / 5
2 / 5
3 / 5
4 / 5
5 / 5