Biographies
Unbreak My Heart A Memoir
Steven Soderbergh Interviews, Revised and Updated
Reflections of an American Harpsichordist Unpublished Memoirs, Essays, and Lectures of Ralph Kirkpatrick
Missing You Australia's Most Mysterious Unsolved Missing Persons Cases
Alexander Schmorell Saint of the German Resistance
Unbreak My Heart: A Memoir
In this heartfelt memoir, six-time Grammy Award-winning artist and star of WE TV's reality hitBraxton Family Values, Toni Braxton writes about her personal life decisions and their impact on her health, family and career.
While Braxton appears to be living a gilded life—selling 60 million records, appearing in sold-out Las Vegas performances and hit shows like Dancing with the Stars, and starring in her own reality series—hers is in fact a tumultuous story, a tale of triumph over a life filled with obstacles, including two bankruptcy filings. The mother of an autistic child, Braxton long feared that her son's condition might be karmic retribution for earlier life choices, some of which will shock fans. But when heart ailments began plaguing her at the age of 41 and she was diagnosed with Lupus, Braxton knew she had to move beyond the self-recrimination and take charge of her own healing. Intensely honest and deeply inspirational, Unbreak My Heart is the never-before-told story of the measures Braxton took to make herself and her family whole again.
Steven Soderbergh: Interviews, Revised and Updated by Anthony Kaufman
The long and prolific career of Steven Soderbergh (b. 1963) defies easy categorization. From his breakout beginnings in 1989 with sex, lies, and videotape to 2013, when he retired from big-screen movie-making to focus on other pursuits including television, the director's output resembles nothing less than an elaborate experiment.
Soderbergh's Hollywood vehicles such as the Ocean's Eleven movies, Contagion and Magic Mike appear just as risky and outside-the-box as low-budget exercises such as Schizopolis, Bubble, and The Girlfriend Experience.
This updated edition details key career moments: his creative crisis surrounding his fourth film, The Underneath; his rejuvenation with the ultra-low-budget free-style Schizopolis; the mainstream achievements Erin Brockovich, Traffic, and the Ocean's Eleven films; and his continuing dedication to pushing his craft forward with films as diverse as conspiracy thrillers, sexy dramas, and biopics on Che Guevara and Liberace.
Spanning twenty-five years, these conversations reveal Soderbergh to be as self-effacing and lighthearted in his later more established years as he was when just beginning to make movies. He comes across as a man undaunted by the glitz and power of Hollywood, remaining, above all, a truly independent filmmaker unafraid to get his hands dirty and pick up the camera himself.
Reflections of an American Harpsichordist :
Unpublished Memoirs, Essays, and Lectures of Ralph Kirkpatrick
This collection of unpublished writings by the eminent harpsichordist and scholar Ralph Kirkpatrick contains his memoirs for the period 1933-77 as well as essays on a variety of topics, including his preparation for the first performance of Elliott Carter's Double Concerto, thoughts on editing Bach's Goldberg Variations, and reflections on recording, chamber music, performance, and harpsichords and their transport. The volume also contains five lectures from a Yale University lecture series presented between 1969 and 1971, a bibliography of publications by and about Kirkpatrick, a discography of his recordings, and a foreword by former Kirkpatrick student and renowned organist William Porter.
Meredith Kirkpatrick, the niece of Ralph Kirkpatrick, is a librarian and bibliographer at Boston University and the editor of Ralph Kirkpatrick: Letters of the American Harpsichordist and Scholar (University of Rochester Press, 2014).
Alexander Schmorell : Saint of the German Resistance
At the height of World War II, a small band of students in Munich, Germany, formed a clandestine organization called the White Rose, which exposed the Nazi regime's murderous atrocities and called for its overthrow. In its first anti-Nazi tract, the group wrote, "…Nothing is so unworthy of a civilized nation as allowing itself to be 'governed' without opposition by an irresponsible clique that has yielded to base instinct…" The students risked everything to struggle against a world that had lost its moorings. Early in 1943 key members of the group were discovered and executed. Among those put to death was Alexander Schmorell, a young man of Russian birth whose family came to Germany when he was a small boy.
This biography eloquently recounts the journey of an energetic and talented young man who loved life but who, deeply inspired by his Orthodox Christian faith, was willing to sacrifice it as a testimony to his faith in God that had taught him to love beauty and freedom, both of which the Nazis sought to destroy. In 2012, the Russian Orthodox Church officially recognized him as a martyr and saint.
The story of Alexander's life and death is made available to English readers here for the first time, vividly illustrated with black and white photographs.
Missing You: Australia's Most Mysterious Unsolved Missing Persons Cases by Justine Ford
Every 15 minutes someone in Australia goes missing. Some of these people want to disappear; other times they meet with misadventure or murder.
Missing You features some of Australia's most disturbing Missing Persons cases and invites you to play armchair detective. With rare, privileged access to police around the country, and in moving interviews with the families of missing people, Missing You tells the intimate stories of Australia's Missing, revealing clues that police hope will ultimately bring them home.
In an insightful, mysterious, and often emotional journey, Missing You features more than 20 of this country's most baffling cases, as well as stories of unidentified remains, abductions and suspected homicides.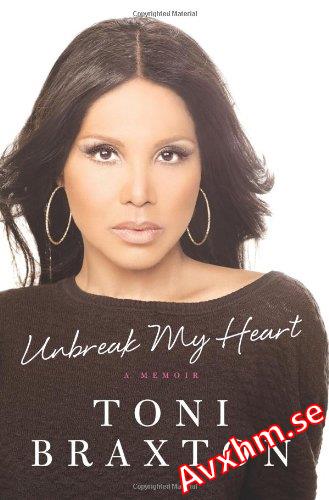 1 / 5
2 / 5
3 / 5
4 / 5
5 / 5