BOOK + AUDIO
LEARNING A FOREIGN LANGUAGE
Black cat : reading and training
Charlotte Bronte
Jane Eyre
Adapted by Jenny Pereira.
Plain orphaned Jane Eyre lives unwanted with her aunt and cousins until she is sent away to school. There, hungry and humiliated, she grows and studies. When Jane leaves school to work as a governess at the aristocratic Thornfield Manor owned by the intriguing Mr Rochester, she finally finds some happiness. But some strange events are signals that the mysterious past of Mr Rochester's is about to return.
Accessible adaptation at elementary level.
Wide range of activities on the four skills.
PET-style activities.
Trinity-style activities (Grades 5/6).
Dossiers on Victorian family life, schools and houses.
Internet Project.
Exit test with answer key.
Complete recording of the text.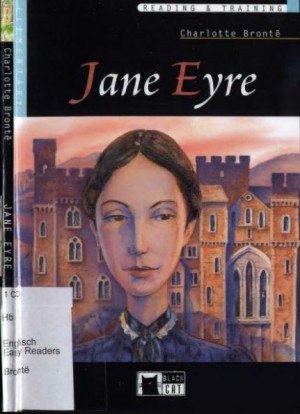 1 / 1
Charlotte Bronte
Jane Eyre