BOOKS
ARTBOOKS
1.
Cindy Nunn
Graffiti Art Underground
A photographic collection of vibrant, colorful graffiti discovered in an underground tunnel in Southern California. Suitable for removing from booklet for framing and displaying on your walls.
2.
Robert N. Linrothe
Ruthless Compassion: Wrathful Deities in Early Indo-Tibetan Esoteric Buddhist Art
Buddhists believe that the wrathful spirits represent inherent qualities of our own, and that meditating on them can transmute the otherwise malevolent sides of our own natures into positive qualities and actions. The wrathful deities also provide precious clues as to the early development of esoteric Buddhism in India, about which few early texts survive. Through careful examination of a large body of images as well as Sanskrit, Tibetan, and Indic texts, this lavishly illustrated volume traces the evolution of the forms and the unfolding significance of the wrathful deity in esoteric Buddhist sculpture
3.
Dr Emma Smith, Garrett A. Sullivan Jr.
The Cambridge Companion to English Renaissance Tragedy
Featuring essays by major international scholars, this Companion combines analysis of themes crucial to Renaissance tragedy with the interpretation of canonical and frequently taught texts. Part I introduces key topics, such as religion, revenge, and the family, and discusses modern performance traditions on stage and screen. Bridging this section with Part II is a chapter which engages with Shakespeare. It tackles Shakespeare's generic distinctiveness and how our familiarity with Shakespearean tragedy affects our appreciation of the tragedies of his contemporaries. Individual essays in Part II introduce and contribute to important critical conversations about specific tragedies. Topics include The Revenger's Tragedy and the theatrics of original sin, Arden of Faversham and the preternatural, and The Duchess of Malfi and the erotics of literary form. Providing fresh readings of key texts, the Companion is an essential guide for all students of Renaissance tragedy.
4.
Art Chantry and Monica Rene Rochester
Art Chantry Speaks: A Heretic's History of 20th Century Graphic Design
There used to be a time when designers were trained in the history of composition. Now you just buy a fuckin' piece of software and now you've become a designer.
"Art Chantry . . . Is he a Luddite?" asks a Rhode Island School of Design poster promoting a Chantry lecture. "Or is he a graphic design hero?"
For decades this avatar of low-tech design has fought against the cheap and easy use of digital software. Chantry's homage to expired technology, and his inspired use of Xerox machines and X-Acto blade cuts of printed material, created a much-copied style during the grunge period and beyond.
Chantry's designs were published in Some People Can't Surf: The Graphic Design of Art Chantry (Chronicle Books), exhibited at the Seattle Art Museum, the Rock and Roll Hall of Fame, the Museum of Modern Art, the Smithsonian, and the Louvre.
More recently, Chantry has drawn upon his extraordinary collection of twentieth-century graphic art to create compelling histories of the forgotten and unknown on essays he has posted on his Facebook page. These essays might lionize the unrecognized illustrators of screws, wrenches, and pipes in equipment catalogs. Other posts might reveal how some famous artists were improperly recognized.
Art Chantry Speaks is the kind of opinionated art history you've always wanted to read but were never assigned.
5.
Brassaï
Conversations with Picasso
Since the early days of his career, Brassai has been our guide to avantgarde Paris. Not only was Brassai a noted photographer—nicknamed "the eye of Paris" by Henry Miller—he was also a prolific author and journalist whose Letters to My Parents was named "a small classic in the history of the medium" by Jed Perl in the New Republic. In that book, as well as many others, Brassai described, with charm and humor, the many important artists and writers with whom he developed close personal and professional relationships. Not the least among these was Picasso. Brassai recorded his many meetings and appointments with the great Spanish artist from 1943 to 1946, resulting in conversations with Picasso.
1 / 5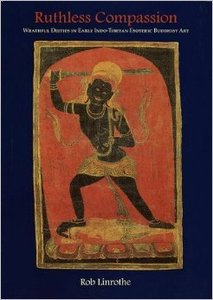 2 / 5
3 / 5
4 / 5
5 / 5