BOOKS
ARTBOOKS
1.
Maurice Serullaz
The Masterpieces of Painting in the Louvre
Color and black and white plates of the art masterpieces of the Louvre. Includes description of each artist/style and each painting by the famous art writer Maurice Serullaz.
2.
Sculpture in the Louvre
The Louvre, famous as it is for its paintings, is just as well known for the wealth and variety of its collections of sculpture. They are divided through the immense palace. On the ground floor, all round the Cour Carree and the Cour du Sphinx, the collections from antiquity are on show: sculptures from the East, Sumer, Akkad, Babylon, Assur and Persia, sculptures from pharaonic Egypt, Greek and Roman sculpture.
3.
Louvre
A tour through one of the greatest museums in the world.
4.
Destination Louvre: A Guided Tour
Destination Louvre: A Guided Tour offers help to the inexperienced visitor to this encyclopedic museum, whatever his age, by proposing an itunery paved with some 120 works and historical places full of meaning. Maps and explanations on the path to follow will facilitate finding the way, whilst commentaries on the selected works provide the clues for making oneself familiar with the creations of human genius.
5.
Michel Laclotte
A Key to the Louvre: Memoirs of a Curator
Art historian, curator, and museum director Michel Laclotte has been at the forefront of French cultural life over the past half century. This informal autobiography sheds light on his brilliant career with warmth and directness. Highlights include twenty years as chief curator of painting and sculpture at the Musee du Louvre, heading the team that created the Musee d'Orsay, and taking the reins of the Louvre to lead the effort that culminated in the museum's transformation into the "Grand Louvre," one of the world's preeminent cultural attractions. Raising the curtain on fifty years of Western art scholarship, intrigue, and achievement, Laclotte introduces an extraordinary cast of characters who set France's cultural direction in the postwar period from Charles de Gaulle and Andre Malraux in the 1950s to Francois Mitterand in the 1980s and 1990s. His story overlaps with virtually every major scholarly figure in French art history of the last half-century, as well as Laclotte's mentors and colleagues throughout and beyond Europe, from Roberto Longhi and Anthony Blunt to Sir John Pope-Hennessy and Millard Meiss. An incomparable testament to a period of seismic change in the museum world, this volume will be essential reading for art world afficianados and all students of art and modern culture.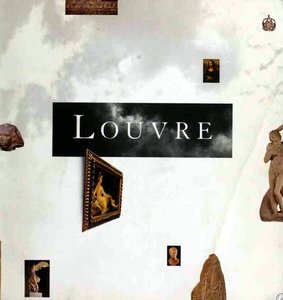 1 / 5
2 / 5
3 / 5
4 / 5
5 / 5