BOOKS
DIY
1.
Claude Sarasas
The ABC's of Origami
Create simple and elegant papercraft models with this classic origami book.
The ABC's of Origami is the ideal educational origami paper craft book for children. Arranged in the traditional A–B–C book sequence, this charming book displays a key word in English along with an origami folding exercise. Japanese translations of each featured word teach some Japanese language, as well.
This easy origami book contains:
31 page, full-color book
26 (of course!) origami projects
Step-by-step directions
Colorful diagrams and pictures
The ABC's of Origami is the perfect book for kids and parents to work on together, as well as an educational origami art tool in the classroom. Use it to craft eye-catching origami for your friends, to beautify your home—or as a wonderful gift for paper craft lovers. All of the folds are simple enough to be origami-for-kids projects and are a great way to learn origami. None of the projects require paint or glue so just grab some origami paper and start folding right away!
Origami projects include:
Albatross
Boat
Crow
Deer
Elephant
Flamingo
And origami projects G-Z!
2.
Nina Greene
Vertical Gardening: More Garden in Less Space: Gardening Basics for Beginners Series
Vertical gardening is a viable gardening alternative for gardeners with small plots of land because plants grown vertically off the ground, thereby conserving space. This well-organized booklet is a mini course walking readers through the essential elements of vertical gardening so that a novice gardener can quickly get up to speed and tend to his or her vertical garden like a pro. Greene's nine brief chapters are focused and narrow in scope so that a starting point is provided for further investigation. In each of this booklet's chapters, Greene starts off with a general concept and then provides a detailed breakdown of that concept in small snippets so that the material informs without overwhelming. Greene honestly discusses the benefits and limitations of vertical gardens in detail so that curious readers can wisely decide if a vertical garden is a good investment for their gardening space. Greene dispenses creative ways to grow fruits and vegetables in small spaces and elaborates on how to train plants to climb on common structures to maximize gardening space in the smallest lots and gardens. If you have ever been curious about vertical gardening, this is a great guide for nailing the basics of harvesting crops and cultivating natural beauty in small spaces.
3.
Joe Kertzman
Traditional Tomahawk Making Secrets
Learn how Native Americans and early blade smiths fashioned the fierce and fantastic tomahawk. There are fewer cool edged weapons on the planet, says author Joe Szilaski, a regular contributor to BLADE Magazine and an accomplished knife and tomahawk maker.
4.
Decorative Painting: Techniques & Ideas For Transforming Walls, Furniture & Accessories
Decorative painting and faux finishing is fun and easy. Full-color step-by-step photos show you every technique in detail.
5.
Fantastic Recycled Plastic: 30 Clever Creations to Spark Your Imagination
Plastic is fantastic to craft with—and these imaginative, whimsical creations are out of the ordinary! From colorful canine silhouette pins and magnets and a holiday snowflake decoration to marvelous masks, they turn recycling into art.
Organized by level of difficulty, the items range from simple creations even a schoolchild can do to a fanciful, rolling biplane and a slithering, jointed serpent stuffed with lids and caps. All the necessary techniques—cutting, shaping, fastening, heat-forming, making tabs—unfold in step-by-step photos, along with clear, comprehensive instructions. Sidebars provide extra information on plastics, recycling, and more. Plus there?s a gallery of innovative international work by professional artists to inspire you.
What a great way to get creative…while saving the earth, too!
1 / 5
2 / 5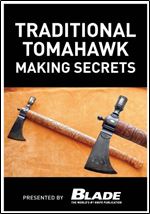 3 / 5
4 / 5
5 / 5