Economics and Business
How Global Currencies Work: Past, Present, and Future
Practice-Based Innovation: Insights, Applications and Policy Implications: Understanding Practice-Based Innovation and its Policy Implications By Helinä Melkas, Vesa Harmaakorpi
Jerold L. Waltman, "The Case for the Living Wage"
Fiscal Underpinnings for Sustainable Development in China: Rebalancing in Guangdong by Ehtisham Ahmad
Machine-learning Techniques in Economics: New Tools for Predicting Economic Growth by Atin Basuchoudhary
How Global Currencies Work: Past, Present, and Future
Princeton University Press | English | 2018 | ISBN-10: 0691177007 | 272 pages | PDF | 3.38 mb
by Barry Eichengreen (Author), Arnaud Mehl (Author), Livia Chitu (Author)
A powerful new understanding of global currency trends, including the rise of the Chinese yuan
At first glance, the modern history of the global economic system seems to support the long-held view that the leading world power's currency―the British pound, the U.S. dollar, and perhaps someday the Chinese yuan―invariably dominates international trade and finance. In How Global Currencies Work, three noted economists provide a reassessment of this history and the theories behind the conventional wisdom.
Offering a new history of global finance over the past two centuries, and marshaling extensive new data to test established theories of how global currencies work, Barry Eichengreen, Arnaud Mehl, and Livia Chiţu argue for a new view, in which several national monies can share international currency status, and their importance can change rapidly. They demonstrate how changes in technology and in the structure of international trade and finance have reshaped the landscape of international currencies so that several international financial standards can coexist. They show that multiple international and reserve currencies have in fact coexisted in the pastupending the traditional view of the British pound's dominance prior to 1945 and the U.S. dollar's dominance more recently.
Looking forward, the book tackles the implications of this new framework for major questions facing the future of the international monetary system, from whether the euro and the Chinese yuan might address their respective challenges and perhaps rival the dollar, to how increased currency competition might affect global financial stability.
Practice-Based Innovation: Insights, Applications and Policy Implications: Understanding Practice-Based Innovation and its Policy Implications By Helinä Melkas, Vesa Harmaakorpi
2012 | 449 Pages | ISBN: 3642217222 | PDF | 4 MB
The book describes and analyses the new environment for innovation, it does this with an emphasis on yet uncharted regions within the field of practice-based innovation, coming up with guidelines for innovation policy measures needed in order to realise this. While it focuses on these policies it also takes into account multi-actor innovation processes, user-driven innovation, "related variety" and many other aspects; aspects such as, just to name a few: communicating creative processes and distributing practice-based innovation; then there is creativity itself, encompassing new fields of knowledge and expertise. The authors go on to describe value networks, showing how to make practice-based innovations, explaining innovation diffusion and absorptive capacity. The book presents new insights as well as the latest research related to the frequently used term "innovation". Definitions are put forward, giving, by way of examples, a detailed description of concepts we draw upon when using these. Innovation as a concept is constantly being subdivided into increasingly finer distinctions, which, in turn, determine the discourse. The book takes a close look at these, further taking into account the challenges as well as the opportunities inherent in developing practice-based innovation procedures and policies of global importance, never losing sight of advancing long-term effectiveness.
Jerold L. Waltman, "The Case for the Living Wage"
2004 | pages: 252 | ISBN: 0875863035 | PDF | 1,5 mb
This well-documented brief demonstrates that both poverty and excessive economic inequality are inimical to the maintenance of a healthy republic, and notes that providing a living wage is not only fair, but is superior to any other public policy such as cash transfers (or the Earned Income Tax Credit) in the effort to fight poverty.
Societies have always struggled to determine what is right in providing for those at the low end of the economic spectrum; now that America has seen an enormous gulf open between those with the most and those with the least, the question becomes a campaign issue and a frame for how we define America's values.
What is the difference between a minimum wage and a living wage, a fair wage and a just wage? How are they the same and how do they differ?
Citing case studies and statistical analyses, the author explores the root causes of inequality and poverty, and compares efforts in the United States and the UK to address those problems. He considers what the principal religions have to say about poverty and inequality, and traces the evolution of the "just wage" tradition. In a review of American policy, he shows that the idea of a living wage was central to policy initiatives promoted by early advocates of the welfare state. In the wake of clear failures of the welfare system as it now stands, he urges we focus our attention again on the living wage, a promising instrument for economic justice and a means of contributing to general prosperity as well. Material conditions in America make it appealing to people the world over, and anything we do to make it a better place makes it more so. But that is fulfilling our history, from the Puritan wish to "build a city on a hill" forward. Should we reject expanding freedom of speech or building better schools because that might attract more immigrants? No. And we need to adopt a living wage for everyone who works in this country.
Fiscal Underpinnings for Sustainable Development in China: Rebalancing in Guangdong by Ehtisham Ahmad
English | 2018 | ISBN: 9811062854 | 252 Pages | PDF | 3.46 MB
This book collects high-quality papers on issues related to the rebalancing strategy in China, new clean cities as "hubs'', liability management, and involving the private sector, including through PPPs, with specific examples from Guangdong.
Guangdong has been at the forefront of economic reforms in China since the advent of the Responsibility System in the late 1970s, and its successes and challenges reflect those of China as a whole. The need for rebalancing towards a more inclusive and sustainable path is also critical in Guangdong, just as it is in China. Strengthening the fiscal underpinnings and the next stages of tax reforms are critical drivers to accomplishing the requisite structural changes.
Machine-learning Techniques in Economics: New Tools for Predicting Economic Growth by Atin Basuchoudhary
English | 2018 | ISBN: 3319690132 | 94 Pages | PDF | 1.97 MB
This book develops a machine-learning framework for predicting economic growth. It can also be considered as a primer for using machine learning (also known as data mining or data analytics) to answer economic questions. While machine learning itself is not a new idea, advances in computing technology combined with a dawning realization of its applicability to economic questions makes it a new tool for economists.
1 / 5
2 / 5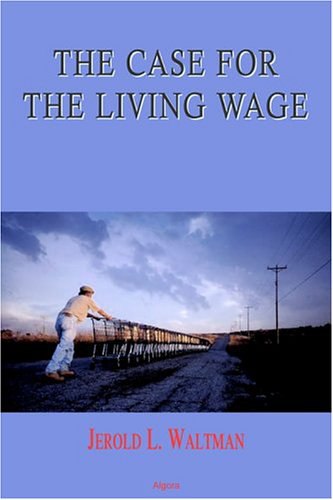 3 / 5
4 / 5
5 / 5