Engineering Technology
Access, Fronthaul and Backhaul Networks for 5G & Beyond By Muhammad Ali Imran
Fault Diagnosis of Induction Motors By Jawad Faiz
Introduction to Digital Wireless Communications By Hong-Chuan Yang
Trusted Communications with Physical Layer Security for 5G and Beyond By Trung Q. Duong
Advances in Robot Kinematics 2016 By Jadran Lenarčič, Jean-Pierre Merlet
Access, Fronthaul and Backhaul Networks for 5G & Beyond By Muhammad Ali Imran
English | PDF | 2017 | 582 Pages | ISBN : 1785612131 | 34.44 MB
The widespread use of mobile internet and smart applications has led to an explosive growth in mobile data traffic, which will continue due to the emerging need of connecting people, machines, and applications in an ubiquitous manner through the mobile frastructure.
The efficient and satisfactory operation of all these densely-deployed networks hinges on a suitable backhaul and fronthaul provisioning. The research community is working to provide innovative technologies with extensive performance evaluation metrics along with the required standardisation milestones, hardware and components for a fully deployed network by 2020 and beyond. Access, Fronthaul and Backhaul Networks for 5G & Beyond provides an overview from both academic and industrial stakeholders of innovative backhaul/fronthaul solutions. Covering a wide spectrum of underlying themes ranging from the recent thrust in edge caching for backhaul relaxation to mmWave-based fronthauling for radio access networks, this book is essential reading for engineers, researchers, designers, architects, technicians, students and service providers in the field of networking, mobile and wireless and computing technologies working towards the deployment of 5G networks.
Fault Diagnosis of Induction Motors By Jawad Faiz
English | PDF | 2017 | 536 Pages | ISBN : 1785613286 | 82.68 MB
Induction motors are still among the most reliable and important electrical machines. The wide range of their use involves various electrical, magnetic, thermal and mechanical stresses which results in the need for fault diagnosis as part of the maintenance.
A yet unreached goal is the development of a generalized, practical approach enabling industry to accurately diagnose different potential induction motor faults. Fault Diagnosis of Induction Motors aims to fill this gap by focusing on theoretical, experimental and computer aided processes for fault diagnosis, building a comprehensive, structural approach allowing users to select the proper diagnosis strategy. Topics covered include condition monitoring and fault diagnosis of induction motors; the theory of line-start and inverter-fed induction motors; induction motor faults basics, developments and laboratory-scale implementation; magneto-motive force waves in healthy three-phase induction motors; multiple coupled circuit model of induction motors; finite element implementation of induction motors in healthy and faulty conditions; signal processing techniques utilized in fault diagnosis procedures; diagnosis of broken bars fault in induction motors; diagnosis of eccentricity fault in induction motors; and diagnosis of inter-turn short circuit fault in induction motors. This work is essential reading for researchers and technicians involved with motor-drive applications and their related maintenance procedures or dealing with applications of signal processing techniques.
Introduction to Digital Wireless Communications By Hong-Chuan Yang
English | PDF | 2017 | 287 Pages | ISBN : 1785611607 | 6.66 MB
This book provides an efficient introduction to fundamental and advanced digital transmission technologies in current and future wireless communication systems.
The objective is to help students and engineers quickly grasp the operating principles and design trade-offs of various wireless transmission technologies, which will enable them to carry out product development or perform academic research in the field. With sufficient theoretical depth, the book covers large-scale channel effects; multipath fading; digital transmission over flat fading; fading mitigation through diversity combining; transmission over frequency selective fading; spread spectrum transmission; channel capacity and coding; channel adaptive transmission; MIMO transmission; and advanced topics including multiuser diversity transmission, cooperative relay transmission and multiuser MIMO transmission. The material is presented without assuming an extensive digital communications background from the readers. The design principles of these technologies are manifested with over 100 carefully designed illustration and over 60 problem-solving examples. The readers can also check their own understanding with extra practice problems at the end of each chapter. Special emphasis is placed on the important trade-off analysis of performance versus complexity.
Trusted Communications with Physical Layer Security for 5G and Beyond By Trung Q. Duong
English | PDF | 2017 | 578 Pages | ISBN : 1785612352 | 15.66 MB
Physical layer security is emerging as a promising means of ensuring secrecy in wireless communications. The key idea is to exploit the characteristics of wireless channels such as fading or noise to transmit a message from the source to the intended receiver while keeping this message confidential from eavesdroppers.
Topics covered in Trusted Communications with Physical Layer Security for 5G and Beyond include secrecy metrics for physical layer security over fading channels; trusted wireless communications with spatial multiplexing; directional modulation enabled physical layer wireless security; secure waveform for 5G systems; confidential and energy efficient communications using physical layer security; secure data networks with channel uncertainty; antenna selection strategies for wiretap channels; physical layer security for massive MIMO systems, millimeter wave cellular networks, non-orthogonal multiple access, multiuser relay networks, cognitive radio networks, MIMOME-OFDM systems; wirelessly powered communication systems and D2D-enabled cellular networks; and security solutions and applications at the physical layer, including case studies of secret key generation and secrecy coding in communication nodes and terminals.
Advances in Robot Kinematics 2016 By Jadran Lenarčič, Jean-Pierre Merlet
English | EPUB | 2017 (2018 Edition) | 447 Pages | ISBN : 3319568019 | 9.75 MB
This book brings together 46 peer-reviewed papers that are of interest to researchers wanting to know more about the latest topics and methods in the fields of the kinematics, control and design of robotic systems. These papers cover the full range of robotic systems, including serial, parallel and cable-driven manipulators, both planar and spatial. The systems range from being less than fully mobile, to kinematically redundant, to over-constrained.
In addition to these more familiar areas, the book also highlights recent advances in some emerging areas: such as the design and control of humanoids and humanoid subsystems; the analysis, modeling and simulation of human-body motions; mobility analyses of protein molecules; and the development of machines that incorporate man.
1 / 5
2 / 5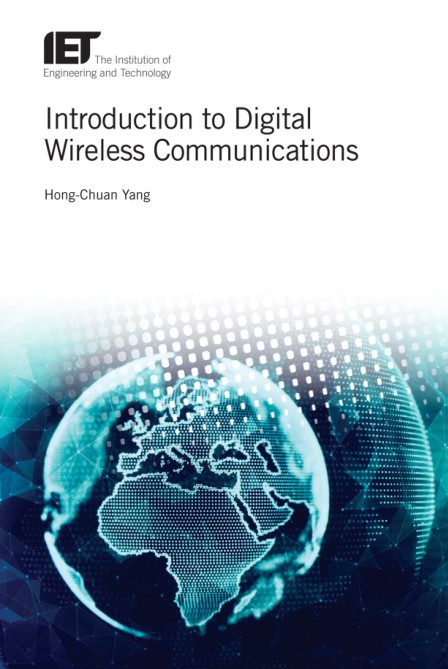 3 / 5
4 / 5
5 / 5