History / Military
Patriot of Persia: Muhammad Mossadegh and a Tragic Anglo-American Coup By Christopher de Bellaigue
An Artist in Treason: The Extraordinary Double Life of General James Wilkinson by Andro Linklater
The Chinese People's Liberation Army since 1949 (Osprey Elite 194)
Capt. Rene Fonck – Ace of Aces. The Combat Memoirs of the Foremost Allied Fighter Pilot
The Golden Empire: Spain, Charles V, and the Creation of America By Hugh Thomas
Patriot of Persia: Muhammad Mossadegh and a Tragic Anglo-American Coup By Christopher de Bellaigue
2012 | 320 Pages | ISBN: 0061844705 | EPUB | 8 MB
On August 19, 1953, the American and British intelligence agencies launched a desperate coup in Iran against a cussed, bedridden seventy-two-year-old man. His name was Muhammad Mossadegh, and his crimes had been to flirt with communism and to nationalize his country's oil industry, which for forty years had been in British hands. To Winston Churchill, the Iranian prime minister was a lunatic, determined to humiliate Britain. To President Dwight Eisenhower, he was delivering Iran to the Soviets. Mossadegh must go. And so he did, in one of the most dramatic episodes in modern Middle Eastern history. But the countries that overthrew him would, in time, deeply regret their decision. Mossadegh was one of the first liberals of the Middle East, a man whose conception of liberty was as sophisticated as any in Europe or America. He wanted friendship with the West—but not slavish dependence. He would not compromise on Iran's right to control its own destiny. The West therefore sided against him and in favor of his great foe, Shah Muhammad-Reza Pahlavi. Who was this political guerrilla of noble blood, who was so adored in the Middle East and so reviled in the West? Schooled in Europe of the Belle Epoque, Mossadegh was pitted against dictatorship at home, a struggle that almost cost him his life and had tragic consequences for his family. By the time of the Shah's accession in 1941, Mossadegh had become the nation's conscience, and he spent the rest of his life in conflict with a monarch whose despotic regime was eventually toppled in the Islamic Revolution of 1979. Here, for the first time, is the political and personal life of a remarkable patriot, written by our foremost observer of Iran. Drawing on sources in Tehran and the West, Christopher de Bellaigue reveals a man who not only embodied his nation's struggle for freedom but also was one of the great eccentrics of modern times—and uncovers the coup that undid him. Above all, the life of Muhammad Mossadegh serves as a warning to today's occupants of the White House and Downing Street as they commit to further intervention in a volatile and unpredictable region.
An Artist in Treason: The Extraordinary Double Life of General James Wilkinson by Andro Linklater
English | Sep 28, 2010 | ISBN: 0802717209, 0802777716 | 400 Pages | EPUB | 572 KB
For almost two decades, through the War of 1812, James Wilkinson was the senior general in the United States Army. Amazingly, he was also Agent 13 in the Spanish secret service at a time when Spain's empire dominated North America. Wilkinson's audacious career as a double agent is all the more remarkable because it was an open secret, circulated regularly in newspapers and pamphlets. His saga illuminates just how fragile and vulnerable the young republic was: No fewer than our first four presidents turned a blind eye to his treachery and gambled that the mercurial general would never betray the army itself and use it too overthrow the nascent union—a faith that was ultimately rewarded.
The Chinese People's Liberation Army since 1949 (Osprey Elite 194)
Osprey Publishing | 2012 | ISBN: 1780960565 | English | 66 Pages | PDF (e-book) | 4 MB
The Chinese People's Liberation Army (PLA) is the largest army in the world. China is predicted to be on the brink of overtaking the USA as the world's largest economy, and China's military capabilities and global ambitions are the single greatest long-term pre-occupation of Western governments. The PLA has progressed steadily – if slowly – since its creation in 1949, from a mass army of unsophisticated infantry limited to 'human wave' tactics into a highly sophisticated force with wide capabilities. The most recent reforms (1989 to the present day) have been made possible by massive economic liberalization, and have seen not only the modernization of all the armed forces but the beginnings of global outreach, even including Chinese participation in UN peace-keeping missions to Africa, the Middle East, and Haiti. Featuring rare photographs and specially commissioned color artwork, this study explores the developing structure, organization, equipment, appearance, and character of the Chinese People's Liberation Army from its creation until today.
Capt. Rene Fonck – Ace of Aces. The Combat Memoirs of the Foremost Allied Fighter Pilot
Ace Books | 1967 | ISBN: N/A | English | 161 pages | PDF | 19.17 MB
Air Combat Classic
Rene Fonck emerged triumphant in one hundred and twenty-seven air battles against Germany's best World War I aces. Officially credited with seventy-five witnessed aerial dogfights, he survived the four-year holocaust as the leading fighter pilot of all the Allied forces-the ACE OF ACES.Here, in his own words, first translated into English, is Fonck's own story. You will ride with him as he flies his little Spad into the heart of enemy territory, as he single-handedly attacks an entire flight of Boche aircraft, and as he heroically takes off to avenge the death of his friend, the fabled French ace Guynemer.A dramatic new addition to the Air Combat Classics, this book carries a bonus section of authentic aviation data and airplane specifications.
The Golden Empire: Spain, Charles V, and the Creation of America By Hugh Thomas
2011 | 672 Pages | ISBN: 1400061253 | EPUB | 17 MB
From a master chronicler of Spanish history comes a magnificent work about the pivotal years from 1522 to 1566, when Spain was the greatest European power. Hugh Thomas has written a rich and riveting narrative of exploration, progress, and plunder. At its center is the unforgettable ruler who fought the French and expanded the Spanish empire, and the bold conquistadors who were his agents. Thomas brings to life King Charles V—first as a gangly and easygoing youth, then as a liberal statesman who exceeded all his predecessors in his ambitions for conquest (while making sure to maintain the humanity of his new subjects in the Americas), and finally as a besieged Catholic leader obsessed with Protestant heresy and interested only in profiting from those he presided over. The Golden Empire also presents the legendary men whom King Charles V sent on perilous and unprecedented expeditions: Hernán Cortés, who ruled the "New Spain" of Mexico as an absolute monarch—and whose rebuilding of its capital, Tenochtitlan, was Spain's greatest achievement in the sixteenth century; Francisco Pizarro, who set out with fewer than two hundred men for Peru, infamously executed the last independent Inca ruler, Atahualpa, and was finally murdered amid intrigue; and Hernando de Soto, whose glittering journey to settle land between Rio de la Palmas in Mexico and the southernmost keys of Florida ended in disappointment and death. Hugh Thomas reveals as never before their torturous journeys through jungles, their brutal sea voyages amid appalling storms and pirate attacks, and how a cash-hungry Charles backed them with loans—and bribes—obtained from his German banking friends. A sweeping, compulsively readable saga of kings and conquests, armies and armadas, dominance and power, The Golden Empire is a crowning achievement of the Spanish world's foremost historian.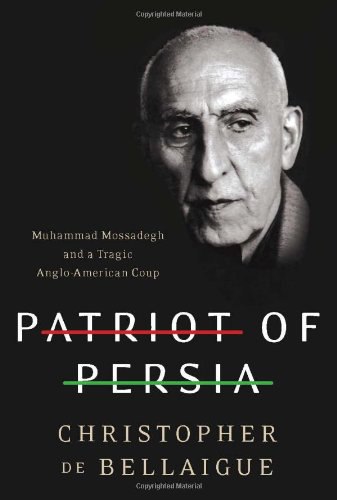 1 / 5
2 / 5
3 / 5
4 / 5
5 / 5