Philosophy
David Chandler, Volker Heins, "Rethinking Ethical Foreign Policy: Pitfalls, Possibilities and Paradoxes"
Saitya Brata Das, "The Political Theology of Schelling"
Duncan Richter, "Wittgenstein at His Word"
Robin Downie, Jane Macnaughton, "Bioethics and the Humanities: Attitudes and Perceptions"
Abortion and the Private Practice of Medicine (with a new Introduction and epilogue by the author) by Jonathan B. Imber
David Chandler, Volker Heins, "Rethinking Ethical Foreign Policy: Pitfalls, Possibilities and Paradoxes"
2006 | pages: 257 | ISBN: 0415400198 | PDF | 1,1 mb
This new volume moves beyond the limits of current debate to show how today's foreign policy is increasingly about values rather than interests and why ethics are now playing a central role.
Rather than counterposing interests and ethics, trying to find 'hidden agendas' or emphasizing the double-standards at play in ethical foreign policy, this book brings together leading international theorists, and a variety of stimulating approaches, to develop a critical understanding of the rise of ethical foreign policy, and to analyze the limits of ethical policy-making on its own terms. They deal with the limits of 'ethical foreign policy' both in the light of the internal dynamic of these policies themselves, and with regard to the often unintended consequences of policies designed to better the world.
This book also shows how the transformation of both the domestic and the international spheres of politics means that ethics has become a rallying point for non-state actors and experts who gather around values and norms in order to force institutions to justify their behavior. This process results from different structural changes and the transformation of the international system, the individualization of Western societies and the growing importance of expertise in the justification of decisions in risk adverse societies. It leads to a transformation of norms and to a redefinition of a global ethical framework that needs to be clarified.
This book will be of great interest to all students and researchers of foreign policy formation, politics and international relations.
Saitya Brata Das, "The Political Theology of Schelling"
2016 | ISBN-10: 147441690X | 276 pages | PDF | 2 MB
Saitya Brata Das rigorously examines the theologico-political works of F. W. J. von Schelling and sets his thought against Hegel's more dominant approach. He argues that Schelling inaugurates a new thinking outside of Occidental metaphysics, by a paradoxical manner of exit, which prepares for the post-metaphysical philosophy of Martin Heidegger, Franz Rosenzweig and Jacques Derrida.
Duncan Richter, "Wittgenstein at His Word"
2004 | pages: 208 | ISBN: 082647473X | PDF | 0,7 mb
Wittgenstein's work is notoriously difficult to understand and, at least superficially, deals almost exclusively with obscure and technical problems in logic and the philosophy of language. He once asked rhetorically: "What is the use of philosophy … if it does not improve your thinking about the important questions of everyday life?". This book explains how Wittgenstein's idea of the value of philosophy shaped his philosophical method and led him to talk and write about the abstruse questions he dealt with in most of his work.
This is not just another introductory overview of Wittgenstein's philosophy. It is one of the few that provide such an overview while also referring constantly to ethics and religion. Moreover, its interpretation of Wittgenstein is far from orthodox, as standard treatments of his work disregard or downplay his claims about what he was doing and why. Duncan Richter takes him at his word, showing the connections between Wittgenstein's aims, the various subjects he worked on (psychology, religion, aesthetics, etc.), and the way in which he worked on them.
Robin Downie, Jane Macnaughton, "Bioethics and the Humanities: Attitudes and Perceptions"
2007 | pages: 203 | ISBN: 1844720535 | PDF | 1,4 mb
Critiquing many areas of medical practice and research whilst making constructive suggestions about medical education, this book extends the scope of medical ethics beyond sole concern with regulation.
Illustrating some humanistic ways of understanding patients, this volume explores the connections between medical ethics, healthcare and subjects, such as philosophy, literature, creative writing and medical history and how they can affect the attitudes of doctors towards patients and the perceptions of medicine, health and disease which have become part of contemporary culture.
The authors examine a range of ideas in medical practice and research, including:
– the idea that patient status or the doctor/patient relationship can be understood via quantitative scales
– the illusion fostered by medical ethics that doctors, unlike those in other professions, are uniquely beneficent and indeed altruistic.
An excellent text for undergraduate and postgraduate students of law, medical ethics and medical healthcare law, Bioethics and the Humanities shows the real ethical achievements, problems and half-truths of contemporary medicine.
Abortion and the Private Practice of Medicine (with a new Introduction and epilogue by the author) by Jonathan B. Imber
2017 | ISBN: 1412864216 | English | 204 pages | PDF | 1 MB
Originally published in 1986, Abortion and the Private Practice of Medicine was the first book to look at abortion from the perspective of physicians in private practice. Jonathan B. Imber spent two years observing and interviewing all twenty-six of the obstetrician-gynecologists in "Daleton," a city that did not have an abortion clinic. The decision as to whether, when, and how to perform abortions was therefore essentially up to the individual doctor. Imber begins the volume with a historical survey of medical views on abortion and the medical profession's response to the legalization of abortion in the United States. Quoting extensively from his interviews, he looks at various characteristics of doctors that may affect their professional opinion on abortion: their age, gender, religious background, and length of residence in the community; the nature of their training and prior experience; and the setting of the practice (whether group or solo). Imber found that the physicians' reasons for agreeing or refusing to perform abortions revealed considerable differences of opinion about how they construe their responsibilities.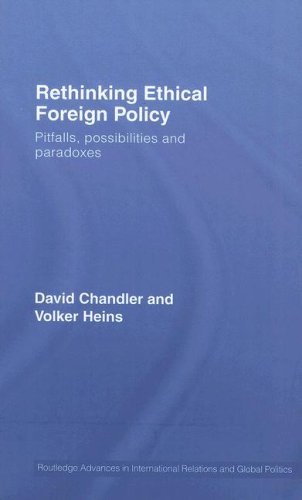 1 / 5
2 / 5
3 / 5
4 / 5
5 / 5