Software related
Windows 10 for Seniors
Swift 4 for Absolute Beginners: Develop Apps for iOS, Fourth Edition By Stefan Kaczmarek
MCSE Exam Notes: Windows 2000 Server by Scott Johnson
Models for Life: An Introduction to Discrete Mathematical Modeling with Microsoft Office Excel
Sarath Lakshman, "Linux Shell Scripting Cookbook"
Windows 10 for Seniors
Papercut Limited | 2017 | English | ISBN: 1907306528 | True PDF | 164 pages | 28 MB
From first time installation and setting up to using the core apps and keeping
your PC safe, Windows 10 for Seniors shows you everything you need to
know to get started with Microsoft's biggest and best operating system.
Whether you are a long time PC user or a complete Windows novice booting up
your first laptop, there is something new to learn inside!
In-depth Software Tutorials
Get to grips with all of the main Windows elements, including browsing the web, sending emails and finding and installing apps, with our step-by-step tutorials. Then, once you are feeling more confident, delve into the Windows 10 privacy settings, task manager, folder and file manipulation, online safety and more.
Windows 10 Tips and Tricks
Using Windows successfully is all about knowing the little tips and tricks which
make seemingly difficult tasks easier. With every page filled to bursting with
great advice and invaluable time saving shortcuts, Windows 10 for Seniors is the ultimate tool to set you on your way to being a Windows expert.
Swift 4 for Absolute Beginners: Develop Apps for iOS, Fourth Edition By Stefan Kaczmarek
English | EPUB | 2017 (2018 Edition) | 317 Pages | ISBN : 1484230620 | 6.86 MB
Stay motivated and overcome obstacles while learning to use Swift Playgrounds to be a great iOS developer. This book is perfect for those with no programming background, those with some programming experience but no object-oriented experience, or those that have a great idea for an app but haven't programmed since school, and it is now updated for Swift 4.
Many people have a difficult time believing they can learn to write iOS apps. Swift 4 for Absolute Beginners will show you how to do so. You'll learn Object Oriented Programming and be introduced to HealthKit before moving on to write your own iPhone and Watch apps from scratch.
Gary Bennett and Brad Lees are full-time professional iOS developers and have developed a broad spectrum of apps for Fortune 500 companies. The authors have taken their combined 14 years of writing apps, teaching online iOS courses, the experience from their first three iOS books, along with their online instruction and free online forum at XcelMe.com to create an excellent training book. And the material in this book is supplemented by with the free, live online training sessions.
MCSE Exam Notes: Windows 2000 Server by Scott Johnson
English | 5 Oct. 2000 | ISBN: 0782127541 | 459 Pages | PDF | 3 MB
Approach the new MCSE 2000 exams with added confidence by reviewing with MCSE Exam Notes. Not a cram guide or cheat sheet, this innovative review guide provides objective-by-objective coverage of all the material you need to know for the exam, singling out critical information, outlining necessary procedures, identifying exam essentials, and providing sample questions. They are the perfect companion pieces to the MCSE: Windows 2000 Study Guides.
Models for Life: An Introduction to Discrete Mathematical Modeling with Microsoft Office Excel
Wiley | English | 2017 | ISBN-10: 1119039851 | 488 pages | PDF | 37.34 mb
By Jeffrey T. Barton
Features an authentic and engaging approach to mathematical modeling driven by real-world applications
With a focus on mathematical models based on real and current data, Models for Life: An Introduction to Discrete Mathematical Modeling with Microsoft Office Excel guides readers in the solution of relevant, practical problems by introducing both mathematical and Excel techniques.
The book begins with a step-by-step introduction to discrete dynamical systems, which are mathematical models that describe how a quantity changes from one point in time to the next. Readers are taken through the process, language, and notation required for the construction of such models as well as their implementation in Excel. The book examines single-compartment models in contexts such as population growth, personal finance, and body weight and provides an introduction to more advanced, multi-compartment models via applications in many areas, including military combat, infectious disease epidemics, and ranking methods. Models for Life: An Introduction to Discrete Mathematical Modeling with Microsoft Office Excel also features:
A modular organization that, after the first chapter, allows readers to explore chapters in any order
Numerous practical examples and exercises that enable readers to personalize the presented models by using their own data
Carefully selected real-world applications that motivate the mathematical material such as predicting blood alcohol concentration, ranking sports teams, and tracking credit card debt
References throughout the book to disciplinary research on which the presented models and model parameters are based in order to provide authenticity and resources for further study
Relevant Excel concepts with step-by-step guidance, including screenshots to help readers better understand the presented material
Both mathematical and graphical techniques for understanding concepts such as equilibrium values, fixed points, disease endemicity, maximum sustainable yield, and a drug's therapeutic window
A companion website that includes the referenced Excel spreadsheets, select solutions to homework problems, and an instructor's manual with solutions to all homework problems, project ideas, and a test bank
The book is ideal for undergraduate non-mathematics majors enrolled in mathematics or quantitative reasoning courses such as introductory mathematical modeling, applications of mathematics, survey of mathematics, discrete mathematical modeling, and mathematics for liberal arts. The book is also an appropriate supplement and project source for honors and/or independent study courses in mathematical modeling and mathematical biology.
Jeffrey T. Barton, PhD, is Professor of Mathematics in the Mathematics Department at Birmingham-Southern College. A member of the American Mathematical Society and Mathematical Association of America, his mathematical interests include approximation theory, analytic number theory, mathematical biology, mathematical modeling, and the history of mathematics.
Sarath Lakshman, "Linux Shell Scripting Cookbook"
English | ISBN: 1849513767 | 2011 | EPUB/MOBI+Code files | 362 pages | 2,4 MB
This book is written in cookbook style and it offers learning through recipes with examples and illustrations. Each recipe contains step-by-step instructions about everything necessary to execute a particular task. The book is designed so that you can read it from start to end for beginner's or just open up any chapter and start following the recipes as a reference for advanced users. If you are a beginner or an intermediate user who wants to master the skill of quickly writing scripts to perform various tasks without reading the entire man pages, this book is for you. You can start writing scripts and one-liners by simply looking at the similar recipe and its descriptions without any working knowledge of shell scripting or Linux. Intermediate/advanced users as well as system adminstrators/ developers and programmers can use this book as a reference when they face problems while coding.
1 / 5
2 / 5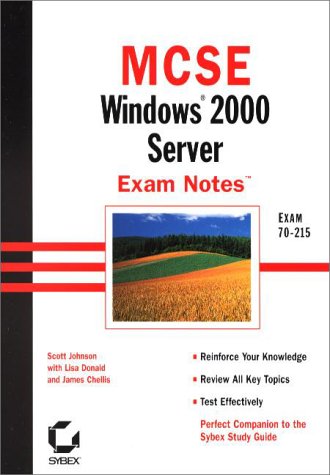 3 / 5
4 / 5
5 / 5